LEGO® SERIOUS PLAY® FACILITATORS
Know who are the certified facilitators in Australia
LEGO® SERIOUS PLAY® certified facilitators are authorized and validated by the Association of Master Trainers. They design and apply activities, workshops, and training using the LEGO® SERIOUS PLAY® methodology.
Always look for a certified facilitator!
To access the list of certified facilitators in other countries, visit: www.lspdirectory.com 
The list below is arranged in alphabetical order.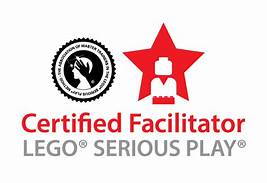 LEGO® SERIOUS PLAY® Facilitators
Thomas is the Professional Practice Coordinator and Lecturer of occupational therapy at the University of Canberra. Thomas primarily worked with young people with a disability, their families and communities both in Australia and in the Philippines. He lives occupation, community, play, and typical living for all.
He currently uses the LEGO® SERIOUS PLAY® method as part of briefing and de-briefing practice education placements, as well as developing strategy and team building for different areas of the university. He has managed to combine most of his areas of interest into a PhD, investigating consumers providing direct feedback to student occupational therapists on practice education and the impact it has on competency development.
Anne Doherty – Certified LSP Facilitator, GAICD, altMBA, BHA
Anne focuses on organisational possibilities and assisting companies to achieve their potential and utilises LEGO SERIOUS PLAY to achieve these outcomes. Anne has over 40 years in the health industry. A previous executive in both general, mental health and forensic mental health, Anne brings the skills of governance, clinical operations, quality improvement and service development. Anne has previously held positions of  Executive Director Mental Health Monash Health and as the Director Mental Health NSW Justice Health.
Anne is a current assessor with the Australian Council of Healthcare Standards, a member of the Victorian Mental Health Clinical Network Governance Committee, a member of the Clinical Advisory Committee South East Melbourne Primary Health Network and was recently appointed to the Expert Advisory Committee assisting the Royal Commission Victoria Mental Health.
Susanna was trained in the LEGO® SERIOUS PLAY® Method by Per Kristiansen in Milan in February 2023.
Susanna has over 25 years of experience in the resources industry and is an internationally certified facilitator. This extensive experience involved working in over 20 different functional areas including projects, operations, developments, new energy, corporate affairs, finance, contracts and procurement, engineering and quality. Susanna has also mentored and coached over 100 employees in facilitation skills and delivered training to 2000 staff on project management. Susanna has a natural capacity to form relationships with people to develop an informed plan and positive interactions that will help companies achieve their goals.
Recently Susanna has formed Facilita Consulting, a facilitation consultancy in Perth specialising in strategic planning, project management, business improvement, change management and training/mentoring in project management and facilitation skills. At Facilita, Susanna is the director and principal facilitator. Facilita's vision is to enable a safe and inclusive space without barriers for everyone to create, discover, engage, energise, solve and plan towards making successful business outcomes happen.
Susanna is passionate about creativity as an important tool in effective collaboration to successful outcomes. Therefore is looking forward to using this LEGO® SERIOUS PLAY® Method to add value, enhance innovation and improve business performance for organisations and teams in Australia.
Bridgette was trained in the LEGO® SERIOUS PLAY® Method by Robert Rasmussen in London in January 2016. Since then, she has applied LSP in over 100 sessions including: primary, secondary and tertiary education settings; research projects in aged care, biomedical devices, self-sovereign identity, smart cities, sleep psychology and user experience design; and strategic thinking, team building, professional development and employee engagement processes. Bridgette has also integrated LSP with business, design and strategic foresight methods including scenario thinking and visioning, systems thinking, human centred design, Value Proposition Canvas, Harman Fan and Causal Layered Analysis.
A pracademic with 20 years' experience in industry, Bridgette is a Senior Lecturer in Entrepreneurship and Innovation at Swinburne University's Business School teaching strategic foresight, design and innovation. Bridgette holds a Masters degree in Strategic Foresight from Swinburne University as well as a BA and MA, and a Graduate Certificate in Learning and Teaching.  Bridgette is a PhD candidate curious about unintended consequences in design and crisis; her research interest is the nexus created between design and anticipation, and emergent opportunities intersecting design, ecosystems, people and technology. This includes connections and interventions between design and foresight, how futures thinking and design intersect and influence (especially NGOs and the third sector), and design as politics.
Dr Jane Frost is a Senior fellow of the Higher Education Academy and certified LEGO® SERIOUS PLAY® facilitator. She is an experienced educator, Nurse Practitioner, Nurse academic, and Tedx Speaker.
In 2017, Jane was the first person in Australian to be conferred as a Doctor of Nurse Practitioner. Jane has had an extensive clinical career and is passionate about education. Jane works at the University of Canberra as an Associate Professor in Nursing. She enjoys teaching and employs innovative techniques to prepare students for the realities of clinical practice. She understands the importance of responding to individual patient needs and endeavours to develop the art of therapeutic communication in her students.
Jane is considered a leader in using simulation to create authentic learning experiences. In addition to simulation techniques such as Mask-Ed™, mixed reality and virtual reality, Jane uses LEGO® SERIOUS PLAY® to engage learners and to bring teams together.
KEITH GREAVES, CO-FOUNDER & DIRECTOR AT MOSAICLAB
Keith trained as a Science in Society Facilitator (Bed Technology, MSc Communications – University of London) and spent 12 years with the Science Museum in London connecting scientists and the public through dynamic conversations around big dilemmas in our society.
The role allowed Keith to spend time in countries such as Azerbaijan and Syria where Keith observed first-hand how everyday people can rise to face real life challenges.  These experiences further embedded his belief in taking a relaxed approach to conversations around big topics.
Since moving to Melbourne in 2008, Keith has worked on a wide range of complex stakeholder engagement projects across a number of industries including tourism, sustainability, culture, sport, community infrastructure, science and education.
Keith specialises in facilitation, strategic stakeholder planning, implementation and engagement and is dedicated to the active promotion of IAP2 values and practices.  He is a former IAP2 Australasia board member and a current IAP2 licensed trainer with over 25 years in citizen and stakeholder engagement experience.
My life metaphor is best summarised by Snoopy, from the Peanuts comic strip. Snoopy is at one time playful, curious, imaginative and subject to flights of fantasy, often spending time in the clouds and he has trouble talking about himself in the third person. Snoopy is well-grounded and skilful in establishing strong relationships. I think Snoopy and LEGO® SERIOUS PLAY® (LSP) have a synergy that epitomise the connection between play, construction, flights of fancy, and growth mindset.
I have been a psychologist for over 30 years, and I predominantly work with children and adolescents, their families, and the organisations that support them. I have worked in private practice and a wide range of educational institutions, from early childhood centres to post-graduate university. I have a keen interest in the connections individuals make and the stories they build along the way. I believe LSP provides the opportunity to utilise a process and an amazing resource for both personal and organisational growth. I am a recent LSP devotee having been reluctantly dragged into the LSP world – only discover its power and appeal.
My passion is in assisting people to grow and develop. When individuals and organisations, are given opportunities to grow they can realise their potential as powerfully competent people who live positive and rewarding lives. We all benefit from the assistance of others, and it is a privilege to be invited into another's world, walking alongside them for a short time.
Cat is a Service Designer and Coach working with individuals, teams and organisations to co-create solutions that meet real world needs and provide distinct benefits to both the customer and business. 
She has been facilitating using the LEGO® SERIOUS PLAY® methodology for a number of years and has expertise in designing workshops to serve a bespoke purpose for her clients.
David Velasquez – Founder and CEO at Brickpen
David was trained in the LEGO® SERIOUS PLAY® Method by Per Kristiansen in Colombia in 2015. His background is in Computer Science, focused on innovation and new technologies. In 2014 he was appointed Innovation Channel Manager for a large organisation covering Latin America and Canada, exploring different methodologies such as Design thinking. This role gave him the opportunity to work in several countries around Latina America and Europe, and gave him the opportunity better understand the value of people within organisations in different environments, where collaboration and inclusion is Key.
In 2015 he migrated to Australia, where he started working as a Scrum Master and Workshop facilitator helping teams tap into different ways of thinking using methodologies such as the LEGO® SERIOUS PLAY® and LEGO® for scrum, focusing on the importance of customer centricity.
In 2021 he participated in the reality TV show LEGO® Masters, that celebrates creativity and collaboration, David won the competition alongside Gus McLaren and they were Crowned LEGO® Masters Australia 2021.
Currently David is working with his company BrickPen helping individuals, teams, and organisations to have different conversations and unlock knowledge they didn't know they had in them.
Ana was certified in the LEGO® SERIOUS PLAY® Method in 2019 and designs and delivers workshops for organisational development, strategic planning and workplace mental wellbeing utilising post foundation therapeutic application of the LEGO® SERIOUS PLAY® method.
Ana is the founder and principal of Altare, a continuous improvement consultancy in Melbourne specialising in developing effective and sustainable solutions to organisational challenges. Her passion lies in helping organisations to see and think of problems differently, to use data meaningfully and to recognise waste or untapped opportunities and resources. She has extensive Lean Six Sigma continuous improvement working experience across multinational organisations in Australia, South Africa and the United States.
Ana is guided by the core belief that a solution to any problem is always found in the collective, not the individual, and tirelessly works towards building people, organisations and communities.